"People don't have business problems; they have personal problems that reflect in their business. If we can learn the tools of self-mastery, we can better practice the art of influence with others."
Pauline Nguyen
Be Inspired By One of the World's Leading Motivational Speakers
As a leading international motivational and inspirational speaker, Pauline has the skills to connect with her audience in a profound way – she helps awaken and focus people to the new paradigm of Conscious Leadership – changing their own story for a better future.
Pauline Nguyen is a best-selling author, award-winning businesswoman and international inspirational keynote speaker – and her achievements are all the more impressive for her having escaped Vietnam on a boat and survived a Thai refugee camp. She has overcome these adverse beginnings to transform her approach to success by re-engineering her beliefs, questioning the status quo and hacking cultural norms to become one of Australia's most successful entrepreneurs and professional leadership keynote speakers.
AS A BUSINESS KEYNOTE SPEAKER, PAULINE BRINGS ABOUT TRANSFORMATIONAL CHANGE
As the owner of Red Lantern the most awarded Vietnamese restaurant in the world, in 2012 Pauline won the Australian Telstra Business Award for Medium Business. However, that is only the tip of the iceberg when it comes to Pauline's achievements; her memoir, Secrets of the Red Lantern, has been critically acclaimed around the world and appeared in numerous bestseller lists. She holds a BA in Communications from the University of Technology, Sydney, and in 2008 won Newcomer Writer of the Year at the Australian Book Industry Awards. Her latest book The Way of the Spiritual Entrepreneur won Best Entrepreneurship and Small Business Book in the year of its release.
AS A FEMALE LEADERSHIP SPEAKER, PAULINE EMPOWERS HER AUDIENCES
Pauline has achieved outstanding success as an entrepreneur, author, businesswoman and acclaimed motivational speaker, with the unique ability to connect with her audience in a profound way, empowering them to build a better future. Pauline speaks and teaches from direct experience with a unique, dramatic cadence that literally has the audience hanging on every word.
Pauline is an original 'Rare Bird' – one of Australia's top 50 influential female entrepreneurs – and is included in Blackwell and Hobday's global recognition of 200 Women Who Will Change the Way You See the World.

She has a high-performing Western business background combined with an Eastern slant of spirituality – and her unique philosophy is taught with warmth and humour, telling her own story of what can be achieved through the practice of Self Leadership and Self Mastery.
Learn From One of the World's Most Inspiring Speakers
There is no keynote leadership speaker in Australia today quite like Pauline Nguyen. This entrepreneur is one of the country's leading motivational and inspirational speakers and is considered as one of the world's greatest disruptors, innovators and thought leaders.
She is dynamite on the stage, sharing her journey of entrepreneurial success despite all odds. Arriving in Australia as a Vietnamese refugee, Pauline overcame childhood abuse and extreme adversity to rise to renown as a business leader, coach, spiritual teacher and shaman. Combining the latest in neuroscience with spirituality, her keynotes are a distillation of decades of work with CEO's, corporates and entrepreneurs, guiding them to transformation through the game changing new paradigm of Conscious Leadership.

Conscious Leadership offers the antidote to fear. The fear that leaves a toxic residue that won't be as easily tolerated in an increasingly complex business environment.
A multi award winning best-selling author as well as the co-founder of the world's most awarded Vietnamese Restaurant, Red Lantern; Pauline's keynotes have her audience on the edge of their seats, blazing with new possibilities and ignited with their own potential to design the life of their dreams and marry material success with deep fulfilment. 
Book Pauline For Your Next Conference
PAULINE'S SPEAKING TOPICS AS YOUR INSPIRATIONAL SPEAKER
Pauline doesn't do motivation; she does electrifying inspiration and accelerated transformation. Her ability to connect to each audience member is palpable, with a unique deliverance and powerfully crafted stage presence that is second to none. 
Each of Pauline's keynotes are rich in anecdote and sapience, seamlessly weaving practical steps to self-mastery with compelling insights into her extraordinary journey to the top. Success in business starts with the next breath you take; master yourself, and the professional world or infinite opportunities awaits. When Pauline speaks, people listen.
As an inspirational keynote speaker, she is able to tailor her keynotes to a board of five or a stadium of 4000, whether live or virtually. In this new state of being, Pauline understands more than anyone that aptitude, adaptability, nimbleness, and flexibility is key, most poignantly in the space where the personal and the professional collide.
Book Pauline for Your Next Conference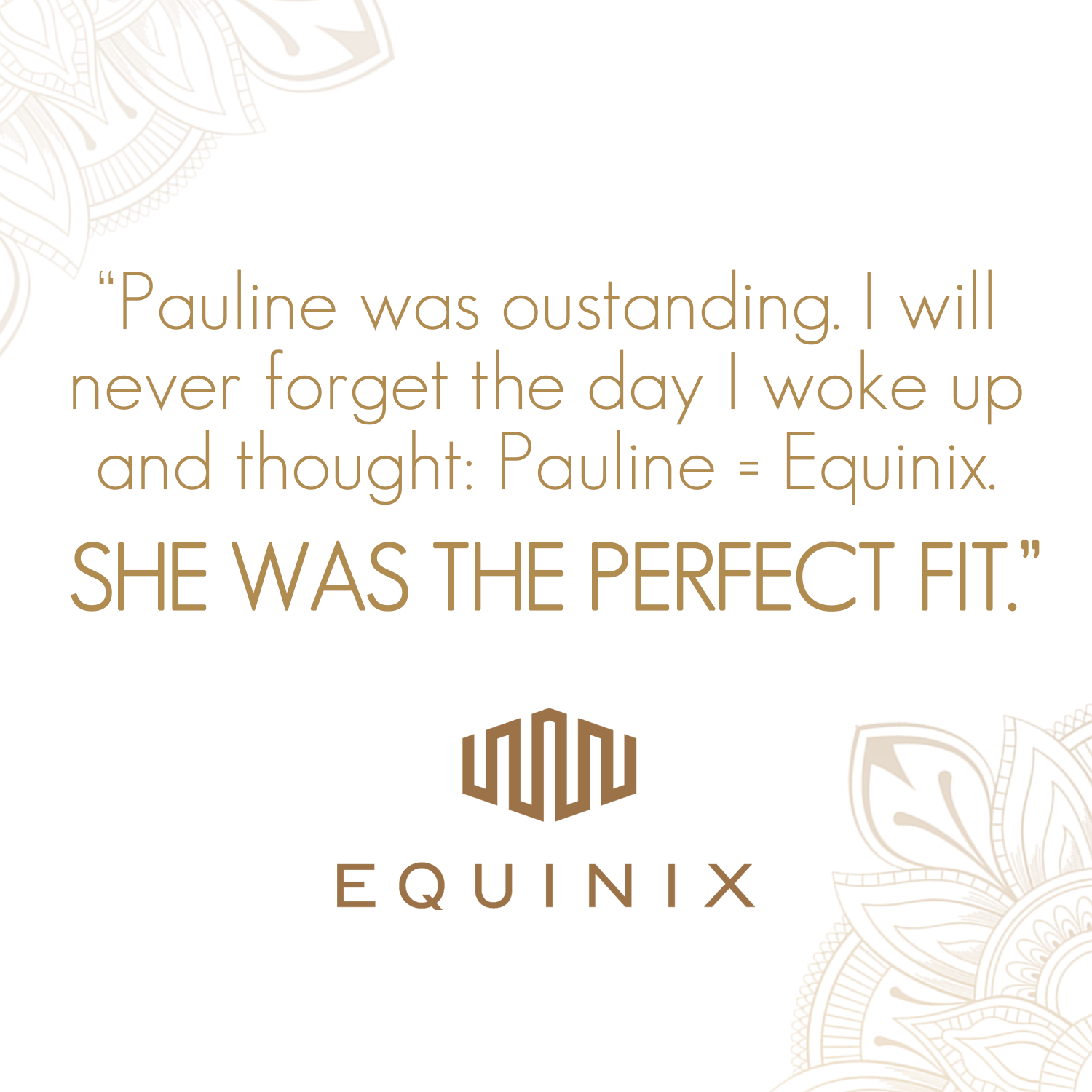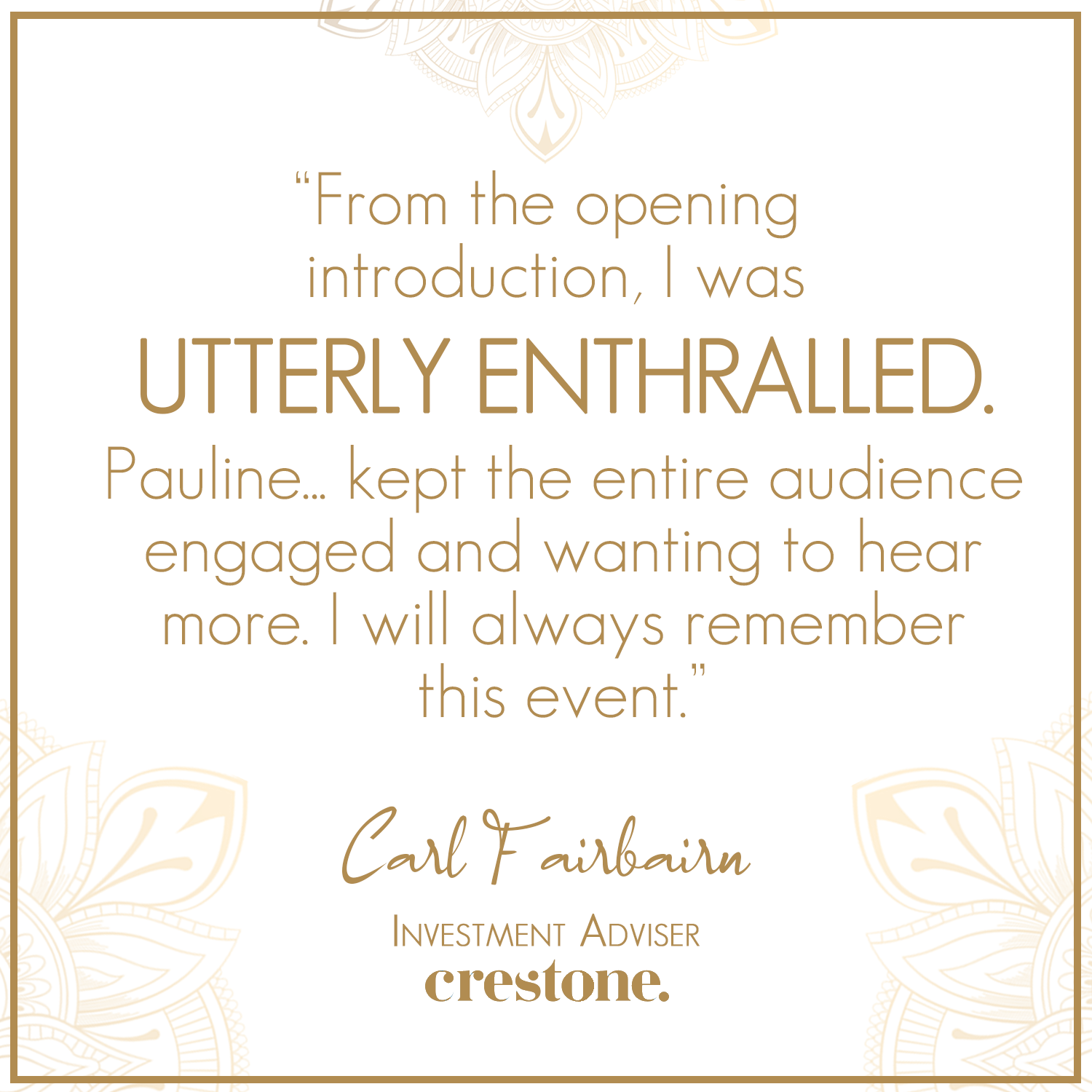 Read the dozens of life-changing testimonials from previous clients.
Click Here
FAQs
My journey is deeply rooted in life experiences and personal growth. As a Vietnamese refugee, I escaped the hardships of war as a toddler and later found my way to Australian shores after a challenging year in a Thai refugee camp. I also faced significant physical and emotional abuse in my young adulthood.
These hardships have profoundly shaped my journey, which I consider my training ground. From the ashes of trauma, I transformed into a sought-after development coach, dedicated entrepreneur, award-winning author, and international keynote speaker. My life experiences fuel my inspiration.
I'm passionate about sharing the wisdom and transformative experiences I've gained. Through my keynotes, I aim to inspire and guide others on their paths of personal growth, self-mastery, and conscious leadership. My approach blends Western business acumen and Eastern spirituality to deliver authentic and insightful messages.
As an inspirational speaker, I stand not only as someone who succeeded against the odds but as a firm believer in human potential and the power of the human spirit. My journey is a testament to the resilience of the human soul, and I'm dedicated to helping others discover their strength and capacity for growth.
I've been honoured to speak internationally, sharing insights on personal growth, self-mastery, and conscious leadership. Highlights include speaking in the United States, UAE, Canada, China, Vietnam, India, and more. Engaging diverse audiences from various backgrounds and cultures has been truly enriching.
My messages on self leadership, resilience and transformation, and blending Western business acumen with Eastern spirituality resonate globally, inspiring individuals to unlock their inner potential and lead purposeful lives. Each speaking opportunity empowers others on their self-discovery journeys, and I'm privileged to have made a positive impact, and I truly look forward to more international engagements in the future.
When tailoring my speeches to specific international markets or regions, I consider several key factors to ensure that my message resonates with the audience and reflects cultural nuances. My top 5 have to be:
Cultural Sensitivity: I make it my priority to honour the spiritual norms, values, and customs of the region I'm addressing, respecting and acknowledging these spiritual differences to align my message with local spiritual sensitivities.
Soulful Language and Communication Style: Using my experiences as a leadership keynote speaker, I adapt my speech to the language and communication style of the audience, infusing soulful expressions and idioms to create a spiritual connection and enhance relatability.
Divine Relationships: As a motivational leadership speaker, I tailor my content to address issues and challenges relevant to the specific market or region, ensuring the audience recognises the spiritual significance of my message in their lives. I adapt my presentation style to foster collective engagement, including interactive elements, group soul-searching, and audience participation with intention.
Sacred Storytelling: I incorporate local spiritual stories, sacred anecdotes, or examples that resonate with the audience's journey. Sharing stories familiar to their path deepens the spiritual connection and understanding.
Spiritual References: As an international motivational speaker, the use of visuals, symbols, and metaphors can elevate the healing impact of my message, making it more engaging and deeply resonant with the soul of the audience.
Authenticity is a cornerstone of inspiring others, fostering a genuine and trustworthy connection between the speaker and the audience. This plays a pivotal role by making the speaker more relatable, building trust, creating a deeper emotional connection, enhancing credibility, and offering a roadmap for others.
To maintain authenticity in my speeches, I love to engage in regular self-reflection, openly share my journey, focus on topics aligned with my values, prioritise the audience's needs, prepare thoroughly while staying true to my authentic self, seek feedback for improvement, and maintain consistency in my values and message, resonating deeply with the audience.
My motivational talks inspire individuals to adopt a growth mindset, maintain positivity, and develop resilience and determination in achieving their goals. A growth mindset fosters a belief in learning and growth, while resilience, determination, and a positive attitude enable people to overcome setbacks and persist. Join me to explore self-confidence techniques, pivotal for success.
These attributes encourage a broader perspective, innovative problem-solving, and turning setbacks into stepping stones, especially in adversity. Adaptability, tied to a growth mindset, is essential for navigating change, while proactivity, aligned choices, and self-responsibility lead to empowerment. I also offer support in overcoming limiting beliefs, setting clear goals, and visualising success through a positive mindset and attitude.
After the event, attendees can follow up or connect with me through several channels to seek further information, ask questions, or share their insights.
I actively engage with my audience on social media platforms such as LinkedIn, Facebook, and Instagram. Connect with me on these platforms or email me directly on pauline@pauline-nguyen.com to follow my thought-provoking content, stay updated on upcoming events, and join discussions on personal growth, leadership, and more.
I sometimes organise post-event Q&A sessions or webinars, allowing attendees to interact with me in real-time, ask questions, and discuss insights. These sessions are usually announced through email or social media.
On my website you'll see I often have newsletters or mailing lists that attendees can subscribe to for updates, insights, and further content related to the event's topic.
To book a leadership speaker for yourself, whether it be for personal or corporate groups, reach out today or email directly  to kickstart your journey - pauline@pauline-nguyen.com